'My Mother's Burial Will Make Some People Hunger For Death' – Obi Cubana Boasts
Popular socialite, Pretty Mike has revealed what Billionaire businessman and club owner, Obi Iyiegbu, popularly known as Obi Cubana said about the lavish display of wealth in the ongoing burial ceremony of his mother.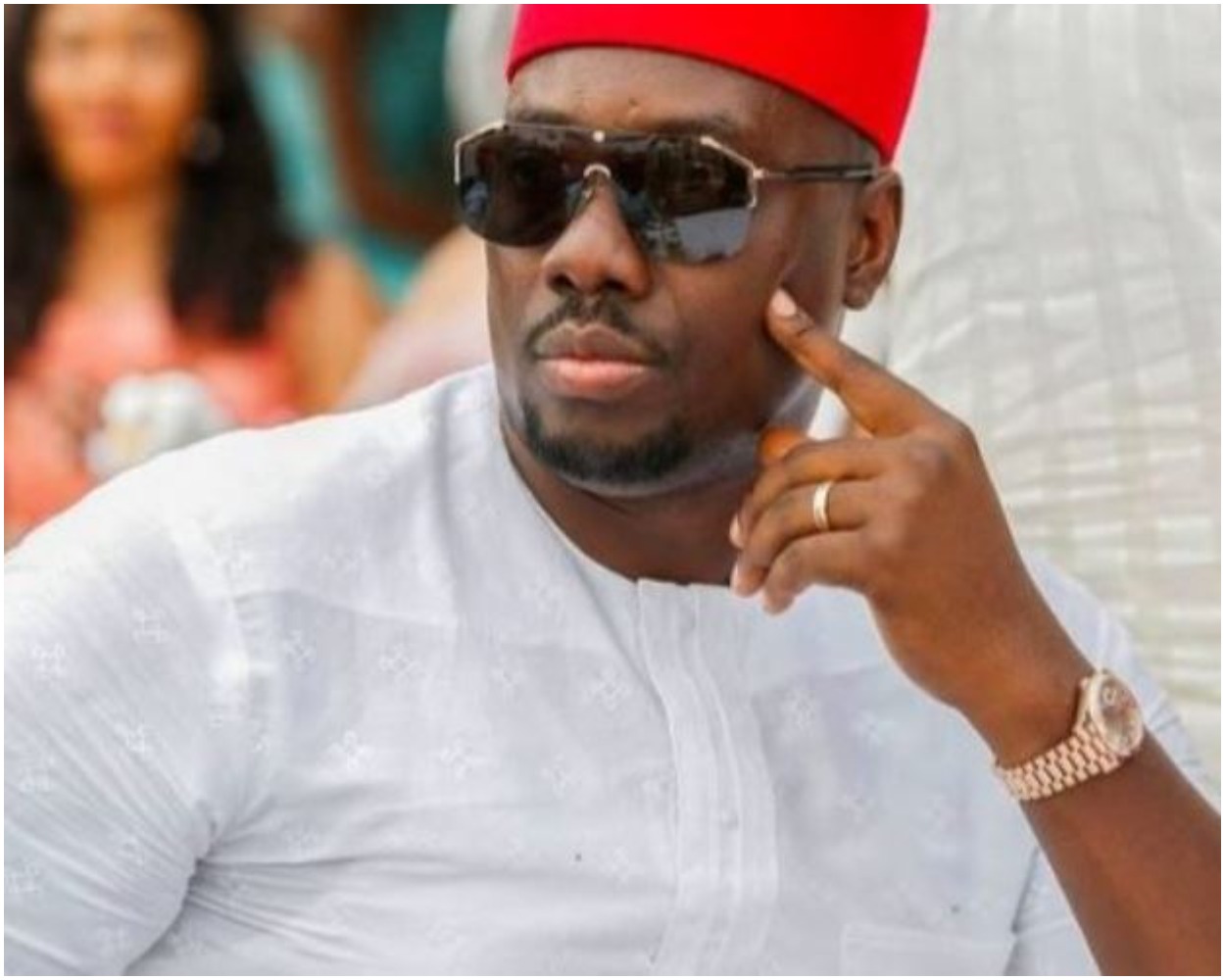 Naija News reports that Obi Cubana, who lost his mother in December 2020, laid her to rest on July 16th 2021 in Oba, Anambra state.
Preparations for the funeral caught the attention of many after the club owner received 246 cows from his friends. Obi Cubana also bought a diamond chain and pendant from a popular jeweller, Efobi Stephen, which had his late mother's face engraved on it. 
The burial is undoubtedly the biggest event ongoing in Nigeria, due to its many socialites, business icons, politicians, top government functionaries and politicians who gather at Oba in Anambra state to support the businessman.
Socialist Pretty Mike has revealed that Obi Cubana had been for a long time planning this exquisite burial ceremony for his mother.
Pretty Mike stated that Cubana had said his mother's burial ceremony would make some people hunger for death.
Via his Insta stories, Pretty Mike wrote, " I remember when Obi's wife's father died some months back. We came for the burial. It was nothing short of a carnival. I asked him so why wait till July to bury your mum. He said let's keep her on ice for now. She has to go out gloriously, she deserves it. I said bros stop being humble. He replied "after my mama burial ceremony, to die go dey hungry some people… Today I understand."