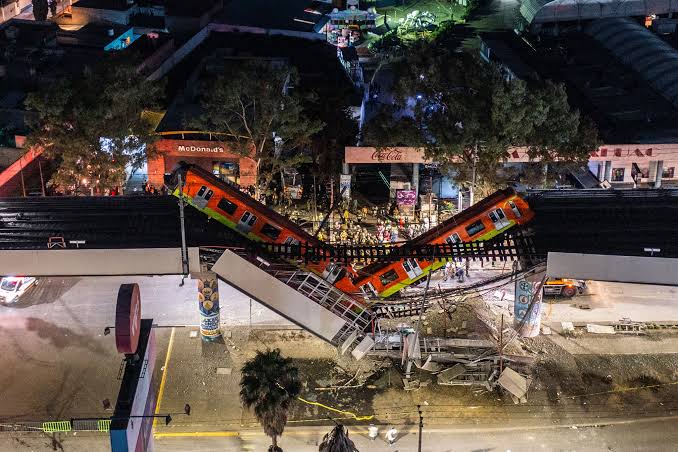 No fewer than seventy persons reportedly escaped death with degrees of injuries after a metro overpass collapsed in Mexico City.
Naija News learnt that the incident which occurred on Monday evening claimed at least 23 people, including children.
While the cause of the incident is still under investigation by an external company, local authorities told reporters that 49 of the injured persons have been rushed to the hospital while seven of them are undergoing surgery.
Confirming the incident during an interview earlier, Claudia Sheinbaum, mayor of Mexico City, said "the accident occurred on Monday night on the metro's line 12 when a concrete beam collapsed just as a subway train was passing through.
Sheinbaum declared that the line will remain closed as the investigation is carried out.
He added: "The corresponding investigations will be carried out to publicise the causes of the accident. We are very sorry for what happened,'' she said.
"A structural review of the entire line 12 and an in-depth appraisal and investigation of the causes of this unfortunate and serious incident. We will report with all the truth.
"Metro line 12 remains closed and 490 buses will operate to cover the service."
Source: Naija News