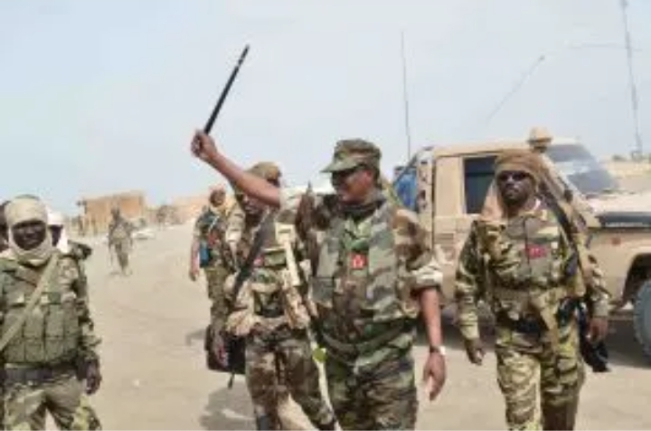 The late president of Chad, Idriss Deby, exactly a year ago, led his men in an attack against Boko Haram terrorists in their stronghold of Sambisa forest.
The operation codenamed "Operation Wrath of Bomo," came after terrorists dealt a heavy blow to the Chadian military by killing over 90 soldiers.
"We launched the "Wrath of Bomo" operation. We must defeat terrorism to allow our people and especially those of Lake Chad to live in peace. This is the whole meaning of the fight that our valiant soldiers are waging against Boko Haram," Deby had said in a tweet.
The development saw military officers stormed Kelkoua bank in the Lake Chad axis and Magumeri in Borno State.
The army destroyed the terrorist hideout, recovered numerous arms and apprehended Boko Haram fighters, including a commander of the sect.
Commenting on the operation, Deby had said: "In Baga-Sola, I visited soldiers injured this afternoon during the operations launched against the Boko Haram enlightened. They are proud to have accomplished a sacred mission in the service of their dear homeland."
However, Deby who drew his last breath on Tuesday, had sustained injuries in a gun battle with rebels who have been terrorising residents.
Source: Naija News