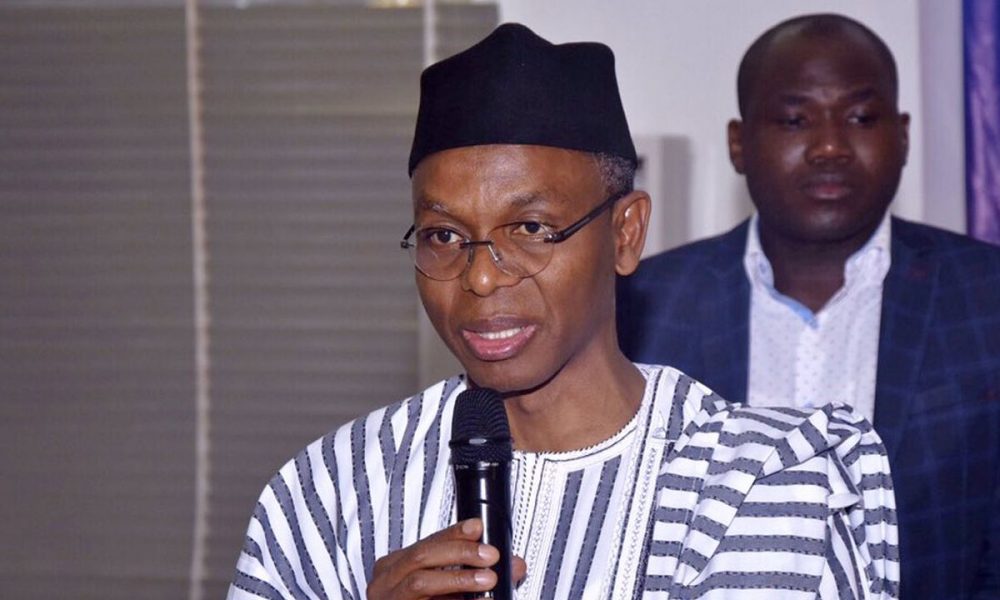 Governor Nasir El-Rufai of Kaduna State has said the only way to make schools safe is to kill all bandits and bombing forests they are camping.
Naija News reports that the Kaduna governor stated this on Tuesday in Abuja at an ongoing conference on Financing Safe Schools in Nigeria.
He called on the Nigerian Air Force to destroy the forests where bandits have been using as hide-outs.
El-Rufai said, "Nobody living in the forest is innocent and we must kill them all.
"The Chief of Air Staff has been doing well and this has led to a reduction in the activities of bandits in recent times."
Speaking further, he said that drones should be bought and deployed to assist in the fight against banditry and other forms of criminality.
El-Rufai called for a stop to the payment of ransom, stressing that if people stop negotiating and paying them ransoms they would stop.
"People ask if my child was kidnapped and I say that I won't pay, it is a personal decision, which we do not all support.
"So the only way to stop banditry is to kill them all," he said.
Meanwhile, while residents are yet to recover from the tanker explosion that rocked Oshigbudu in Agatu Local Government of Benue State, another explosion has been reported on Tuesday morning.
Reports reaching Naija News at this time confirmed that a reoccurrence of the explosion was recorded in the community at about 3 am on today.
Otache Gabriel, a resident of the community, confirmed the disturbing development a few hours ago on his Facebook page.
He wrote: "Another fire outbreak in my community again. After first tanker explosion on Sunday, another one today around 3am this morning; houses are burning.
"God have mercy on us oo. Benue state is turning to another thing. God, two tanker explosions in one community.
Source: Naija News