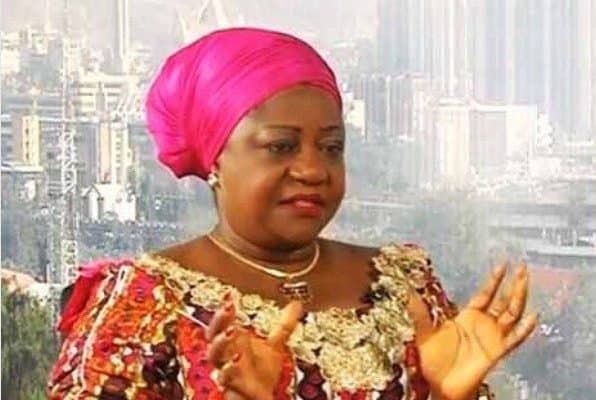 The Senior Special Assistant on Social Media to President Muhammadu Buhari, Lauretta Onochie, on Monday said there will never be the Republic of Biafra again.
The presidential aide stated this on Monday while reacting to the attack on the Police headquarters in Imo State and the Owerri Correctional Prison, which saw over 1,800 prisoners released, while vehicles and other properties were destroyed.
Naija News had earlier reported that the outgoing Inspector-General of Police, Mohammed Adamu, accused operatives of the Eastern Security Network (ESN) of being the masterminds behind the attacks.
Onochie in her reaction shared a video showing former Head of State, Yakubu Gowon, receiving the Biafran Vice President, Major General Philip Effiong, who facilitated the surrender of the Biafran State to Nigeria in 1970.
Effiong took over leadership after Biafran leader, Chukwuemeka Ojukwu, fled to Cote D'Ivoire in the heat of the civil war.
She captioned the video, "Relief on the faces of Philip Effiong 2nd in command to Ojukwu & his men as they surrender says #NeverAgainBiafra"
"The joy on d face of the then Head of state Yakubu Gowon says, #OneNigeria."
"The very day nails were put in the coffin of #Biafra There'll never be Biafra again, Never!"
Meanwhile, gunmen on Tuesday attacked and burnt down another police station in Imo State shortly after Vice President Yemi Osinbajo and outgoing Inspector General of Police (IGP), Mohammed Adamu departed Owerri, the Imo State capital.
Naija News understands the gunmen razed Ehime Mbano Local Government Area Divisional Police Headquarters.
Source: Naija News