Makinde Reveals Who Helped Him Become Governor In Oyo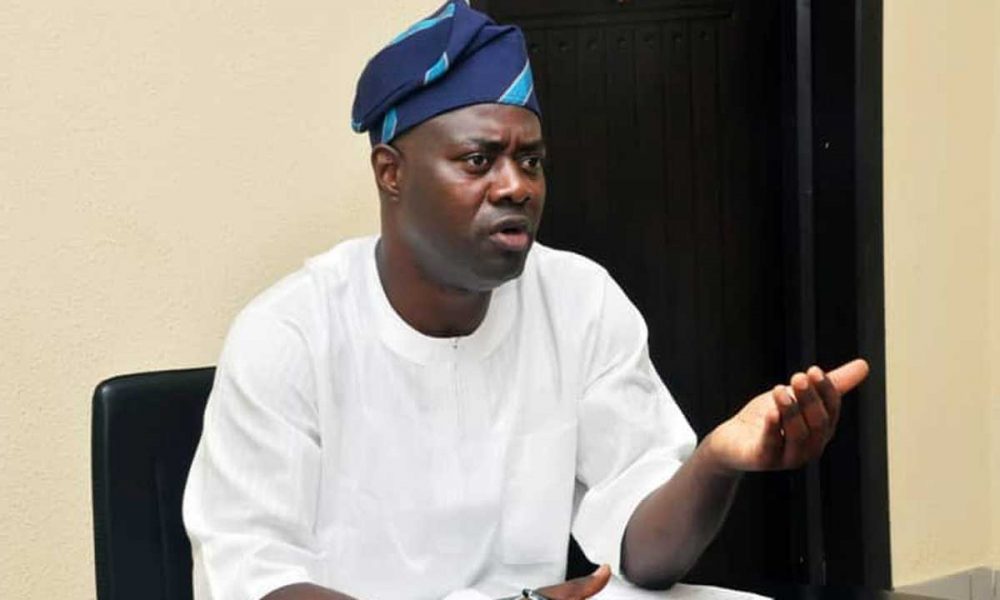 Governor Seyi Makinde has stated that no one but God alone helped him emerged as a governor in Oyo State.
Speaking at the Pan Yoruba Congress held at Mapo Hall in Ibadan, the state capital earlier, Makinde said he had no political father and that he's ready to vacate office should the people of the state ask him to do so.
According to him, he's more concerned about the welfare, development and growth of the state and Yorubaland in general. Governor Makinde stated further that he is taking away nothing with him when vacating the office if asked to do so, except his bag.
His statement reads: "As I stand before you if I am being asked to leave the seat as the governor, I do not have a pin to go and pick in my office in Secretariat.
"I go there with my bag and go back to my house with my bag. I made a commitment to the people of Oyo State to serve them.
"So, I am not bothered about the position but bothered about the welfare, development and growth of Oyo State and Yorubaland in general," Makinde added.
Speaking on how he became the Oyo state governor, Makinde said, "Let me tell you here today. I don't have a political father. It was God who made me governor and not any human being. I fear only God and not any human. No matter how powerful a man is, I cannot fear him.
"I contested election in 2007, 2011 and 2015 but failed and when it is time for God to make me a governor, he made me.
"If the people of the state decided that they don't want me again, I will only take my bag and leave because I don't have a pin in the office," Makinde reiterated.
Meanwhile, former Presidential aide, Dr Doyin Okupe, has again lamented over the spate of insecurity under President Muhammadu Buhari led government.
Naija News reports that Okupe who was an aide under the Olusegun Obasanjo and Goodluck Jonathan's administration respectively, while speaking on VanguardLive on Wednesday, March 17, said he is ready to face a firing squad if he fails to deliver his presidential promises.
Source: Naija News